What is Fire-Rated Plywood?
Fire-Rated Plywood (also known as flame retardant board, flame retardant plywood), is a three-dimensional product made of logs that are rotated into wood chips or sliced into small wooden squares, which are treated with flame retardant and then glued with adhesives. Layer or multi-layer plywood is usually made of odd-numbered layers of wood chips, and the fiber directions of adjacent layers of wood chips are glued perpendicular to each other.

The flame-retardant material board produced with wood as the main raw material can generally overcome the defects of wood due to its reasonable structure and the production process of fine processing, thereby greatly improving and improving the physical and mechanical properties of wood. The disadvantage of plywood is easy to burn, which effectively improves the flame retardant performance of plywood.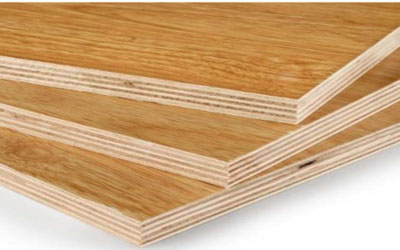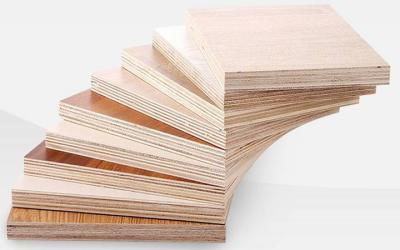 | | |
| --- | --- |
| Product Name | Fire-Proof Plywood |
| Item# | QNZ-FPP |
| Size | 1220*2440mm |
| Thickness | 5mm~18mm |
| Core | Poplar, Eucalyptus, Poplar and eucalyptus mixed, Pine, etc. |
| Glue | E0, E1, E2, WBP-Melamine, WBP-Phenolic, MR. |
| Eco-Friendly | Formaldehyde Emission E0(standard less than 0.5mg/L) |
| Certification | ISO9001:2000, FSC, CARB |
| MOQ: | 1 Sq.ft |
| Usage | packing, furniture, decoration, wall panel, wooden house and construction. With good properties, such as, fireproof, light weight, high bending strength, strong screw holding ability, anti-static, long-lasting and no seasonal effect. |
| Delivery Time | Within 5 days after receiving deposit or original L/C |
Features of fire rated plywood for Canada:
The fire rated plywood maintains the excellent physical properties, processing properties and decorative functions of traditional wood-based panels, it has five characteristics include:

Flame retardancy: FRT plywood releases non-flammable gases and water vapour, ensuring a layer is formed, charring, and essentially eliminating flames on the treated panel surface.
Smoke suppression: Refractory chemicals enhance the laminate's ability to produce low smoke emissions, so toxic gases such as carbon dioxide from burning wood can be reduced through the manifold.
Insect resistance: This fire-retardant plywood from Treezo is treated with chemical properties that makes the FR grade plywood used on both sides, fighting borer and termite as efficiently as fire in Canada.
Corrosion resistance and stability: The fire rated plywood is water-proof and corrosion resistance during long time of usage.
Reduce risks and ensure the safety of personnel and property.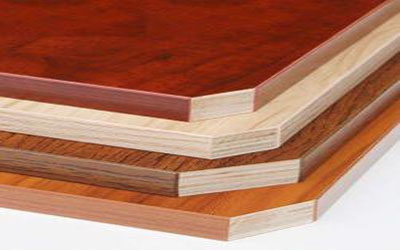 Applications of fire rated plywood in Canada:
Treezo fire rated plywood is widely used in:

1. Hotels, conference centers, convention and exhibition centers, sports centers, libraries, transportation centers
2. Leisure and entertainment places, shopping malls
3. Health institutions, office buildings
4. Other public construction and decoration projects
5. Architectural decoration of high-level residences
6. Engineering and manufacturing of high-grade furniture.
As a professional fire rated plywood manufacruter, Treezo also provides best quality Prefab Home Building Materials and flooring with wholesale price. With products exporting to New Zealand, Australia, Canada, Singapore, Malaysia, sincerely hope to cooperate with you!
Specifications of fire rated plywood:
The size of artificial board is generally: 2440mm (length) x 1220mm (width) x thickness. The thickness of flame retardant board is generally the same as that of plywood, but there are not so many types. The common ones are 9mm, 12mm, 15mm, 16mm, and 18mm.

Types of fire rated plywood:
According to the water resistance and moisture resistance, the fire rated plywood is divided into the following 4 types:

1. One type is weather-resistant, boiling water-resistant and flame-retardant plywood, which has the advantages of durability, high temperature resistance, and steam treatment.

2. The second-class flame-retardant board is a water-resistant flame-retardant board, which can be dipped in cold water and dipped in hot water for a short time.

3. The third type is a moisture-resistant flame retardant board, which can be dipped in cold water for a short time and is suitable for indoor use at room temperature. For furniture and general construction purposes.

4. The fourth type is a non-moisture-resistant flame retardant board, which is used in indoor conditions. They are mainly used for buns and general-purpose flame retardant boards. Basswood, Ash, birch, elm, poplar, etc. Click here to custom yor unmatched fire rated plywood.


How to judge the quality of flame retardant board?
It is recommended to touch, burn, pinch, soak and smell the flame retardant board.

1. When you touch it, you can feel the surface of the board with your hand to see if it is smooth.

2. The second burning is to cut a small strip with a blade, burn it with a lighter, observe the extinguishing time, see if there is any dark fire, and compare it with the ordinary board.

3. The third pinch is to pinch the core of the board with a fingernail, whether it feels hard or soft; then use the fingernail to pinch the part close to the board surface, and observe whether the surface layer is easily peeled off.

4. Four soaking is to soak a small sample in cold water for 24 hours and observe how much the thickness increases. This one is more critical.

5. Five smells, that is, a few flame retardant boards are stacked together to smell the edge of the board to see if it has a pungent smell. If there is a high formaldehyde emission and poor environmental performance, it is not recommended to buy it.