Product Name
Oriented strand board waterproof
Material
100%,pine,
Brand
Treezo..
Glue
MDI glue
Thickness
9mm, 12mm,15mm,18mm..
Place of Product
Linyi city,Shandong Province,China
Density
630-700KGS/m3
MOQ
22m3
Size
1220X2440mm,2440X3100mm
Payment
T/T,L/C
Elasticity modulus Parallel
Average Value(Mpa) ≥3500
Elasticity modulus Vertical
Average Value(Mpa) ≥1400
Mininum value(Mpa) ≥2800
Mininum value(Mpa) ≥1120
Internal Bond Strength
Average Value(Mpa) ≥0.32
Delivery Date
Within 15 days
Mininum value(Mpa) ≥0.256
Moisture Content
8-10%
Surface
plain and smooth,well sanded or can be laminated faced all kinds of Melamine paper,veneer surface such as Okoume,Bintangir,Pencil Cedar,Birch and pine etc
Texture
Smooth,rough,embossed,glossy,cloth embossed,shiny embossed as customer's request
Usage
Furniture,construction,Decoration,Packing and Industrial used
Loading quantity
20GP:8 pallets/22m3




40GP:16pallets/42M3




40HQ:18Pallets/53m3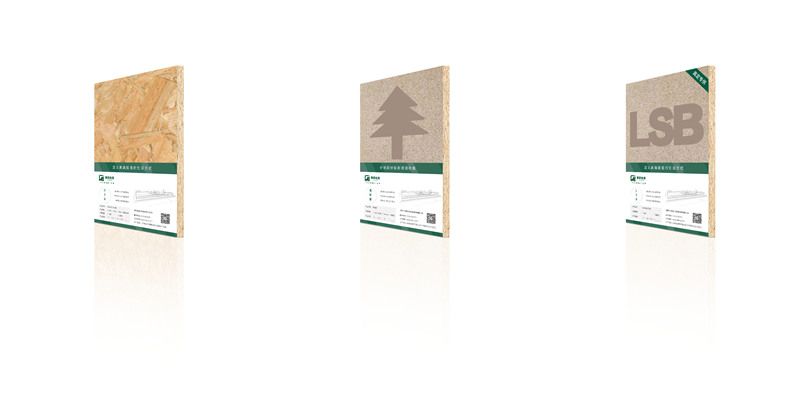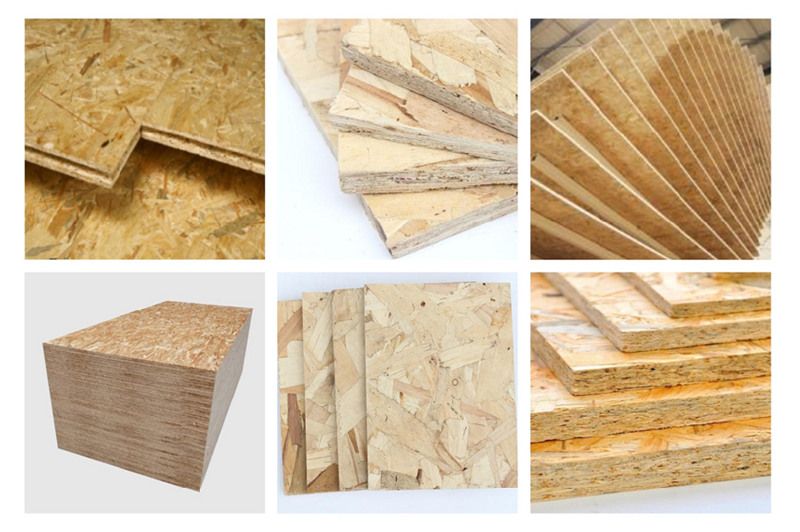 OSB is Oriented strand board
which is the upgrading of the traditional particleboard products. its mechanical properties with directionality, durability, moisture resistance, and dimensional stability than ordinary particleboard.With a small expansion coefficient, no distortion, good stability, uniform material and nail holding high performance. Oriented strand board (OSB), also known as flakeboard, sterling board and appetite in British English, is a type of engineered wood similar to particle board, formed by adding adhesives and then compressing layers of wood strands (flakes) in specific orientations. It was invented by Armin Elmendorf in California in 1963.
OSB/2 – Load-bearing boards for use in dry conditions
OSB/3 – Load-bearing boards for use in humid conditions
OSB/4 – Heavy-duty load-bearing boards for use in humid conditions
LSB used for UV
Laminated with Melamine paper,UV paint Finish, Textile Fabric Finish
it can be directly veneer: the surface can be directly pasted with veneer, painted and pressed with melamine facing paper for decoration, matching various architectural styles;
Stable performance: high temperature and high pressure integrated molding, product stability, high physical performance
Production Advantage of OSB
1) Tight construction and high strength;
2) Minimum twisting, delamination or warping;
3) Water proof, consistent when exposed in the natural or wet environment;
4) Low formaldehyde emission;
5) Good nailing strength, easy to be sawn, nailed, drilled, grooved, planed, filed or polished;
6) Good heat and sound resistant, easy to be coated;
7) OSB 3 is for use on flat roof situation, a far better product than standard chipboard or particleboard.
APPLICATION
IN WOOD AND RESIDENTIAL CONSTRUCTION AS
■ Load-bearing, reinforcing sheathing for wood frame construction,
■ Floor to ceiling sheathing.
INTERIOR DESIGN AND DECORATIVE APPLICATIONS
■ For floor renovations,
■ As ball-impact-resistant wall and sports facility sheathing,
■ For trade fair and store construction and interior design.
IN INDUSTRIAL APPLICATIONS AS
■ Load-bearing fl ooring in stage and warehouse construction,
■ Durable, long-lasting packaging material.
ABOUT US
Treezo Group is a professional and competitive manufacturer of wood products in China, which has more than 11 subsidiaries and 300 flooring Shops in China Market. We are specializing in Wood Flooring, Plywood, Block board, Fancy Plywood, Melamine Board, Natural Veneer, Furniture, and Wooden Door, etc. Hope to form a fruitful business relationship with you in the near future We have 11 factories in floor,OSB, particle board ,Melamine plywood,Prefab house,Cabniet quality inspection teams,1 logistics team,2000+ workers
We will be your reliable long-term partner, choose quality choose treezo Group.