What is oriented strand board?
Oriented strand board, also known as OSB, is a type of engineered wood similar to particle board,formed by adding adhesives and then compressing layers of wood strands(flakes) in specific orientations. OSB may have a rough and variegated surface with the individual strips of around 2.5*15cm(1.0 by 5.9 inches), lying unevenly across each other,and is produced in a variety of types and thicknesses.

The high performance OSB from Treezo Group is made of 100% formaldehyde-free resin adhesive and selected wood. The result is ultra-low emissions (<0.03 ppm) at the level of natural wood. It is the best choice for environmentally sensitive applications where emissions are of concern.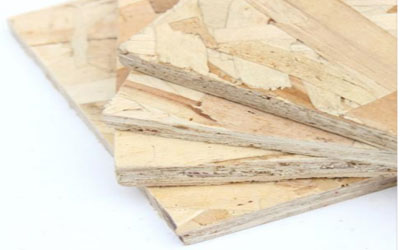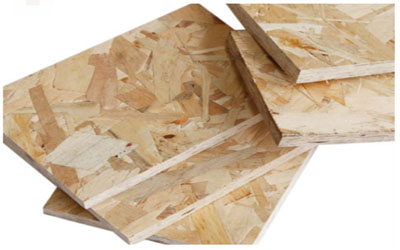 Product Name
Oriented Strand Board ( OSB )
Item#
QNZ-OSB
Size
1220*2440, 1220*2745, 1220*3048, 2440*2440, 2440*3048mm, or customized
Thickness
6mm~40mm, max width 2440, max length 3045mm
Core
Poplar, Eucalyptus, Poplar and eucalyptus mixed, Pine,etc.
Glue
E0, E1, E2, WBP-Melamine, WBP-Phenolic, MR.
Eco-Friendly
Formaldehyde Emission E0(standard less than 0.5mg/L)
Certification
ISO9001:2000, FSC, CARB
MOQ
1 Sq.ft
Grade
OSB-1: is intended for use in low humidity conditions (packaging usage).
OSB-2: load-bearing boards for use in dry conditions (furniture and indoor decoration).
OSB-3: load-bearing boards for use in humid conditions (furniture, outdoor decoration and construction).
OSB-4: heavy-duty load-bearing boards for use in humid conditions. (outdoor construction).
Usage
Oriented strand board is widely used for packing, furniture, decoration, wall panel, wooden house and construction. With good properties, such as, waterproof, light weight, high bending strength, strong screw holding ability, anti-static, long-lasting and no seasonal effect.
Delivery Time
Within 15 days after receiving deposit or original L/C
What are the features of OSB for Australia?
1. High environmental performance: The authentic osb board is produced according to the high-level environmental protection standards. It is safe to use with ISO9001:2000, FSC, CARB Certification. The glue used in the osb board is extracted from formaldehyde-free resin.

2. Good stability: The osb board is dried and deoiled at high temperature, has great strength and hardness, which is not easy to deform and crack. The interior of the osb is a directional structure, without joints, gaps and cracks, with good overall uniformity and excellent internal bonding strength.
3. Personalization: The osb board has many materials of colors and styles, which can meet the personalized needs of consumers.Click here to custom your special osb products!
4. Good moisture-proof and anti-corrosion performance: The surface shavings are arranged vertically, and the core shavings are arranged horizontally. This criss-cross arrangement reorganizes the wood texture structure and completely eliminates the influence of the internal stress of the wood on processing, making it exceptionally easy to process and moisture-proof in Australia.
5. Super nail gripping power: The osb board has super nail gripping power unmatched by ordinary boards regardless of the center or the edge.

6. Easy for installation: Relative to its strength, Oriented Strand Board panels are lightweight and easy to handle and install.
What is oriented strand board used for?
The combination of Oriented Strand Board wood and adhesive creates a strong, dimensionally stable panel that can resist deflection, delamination and warping; similarly, the panel can resist tilt and shape deformation when encountering harsh wind and seismic conditions. Ideal for:
1. Overall wardrobes, cabinets, TV cabinets, shoe cabinets, bathroom cabinets, wine cabinets.
2. Office furniture, packaging materials, container bottom plates.
3. Wooden house construction, villa construction, indoor furniture, building templates etc.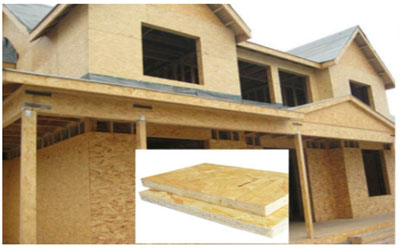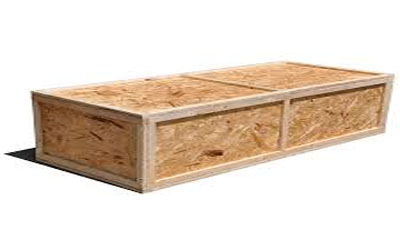 As one of the leading oriented strand board suppliers, Treezo provides best quality osb board with low cost price and various grades. With short production lead time, on-time delivery and eco-friendly materials, our products has exported to New Zealand, Australia, Canada, Singapore, Malaysia etc.


Is oriented strand board stronger than plywood?
In today's architectural world, almost all structures are built with panels, at least part of the infrastructure. Builders have two widely available plywood or particleboard options, each with advantages and disadvantages during their usage.
Oriented Strand Board

OSB is a rigid panel made by grinding logs into thin strands that look a bit like wood chips. The strands are arranged in a cross-hatched direction and mixed with the material to bond them together, then finished in a heat press. Finished particleboard has a consistent density throughout the panel and can be made into boards up to 16 feet long or more. Historically, the main advantage of particleboard has come from its cheaper manufacturing cost. For most uses, such as subfloors and siding, it is rated equivalent to plywood. However, its performance in humid climates can be problematic as it tends to retain moisture, which can cause board edges to swell.

Plywood

Plywood is a sturdy panel made by layering thin veneers from logs. Veneers are laminated together vertically to form solid panels, usually manufactured in 8 or 10 foot lengths. The main advantage of plywood is its moisture resistance. Many flooring contractors refuse to use anything else as a subfloor because it is considered more consistent and reliable. Plywood is generally more expensive than OSB, which is a major disadvantage.
Overall, the two types of structural panels are rated as very similar by agencies that specialize in building codes and material quality. Plywood can be considered higher quality, but many believe the truth comes from its long history, more consistent appearance, and higher cost. OSB is very commonly used for wall sheathing as well as roofs and floors.