Oct. 29, 2021
SPC Flooring is becoming more and more popular due to its highly desirable features and functions. However, how much do you really know about SPC flooring?
Hardcore luxury vinyl flooring, also known as SPC flooring, is the most durable waterproof vinyl flooring option on the market. It is similar in construction to WPC, but it has an extra-strong core, which is where the name "Rigid Core" comes from.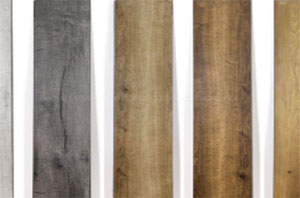 SPC Flooring
Benefits of SPC flooring:
Waterproof - SPC flooring is unaffected by water, making it the perfect choice for basements, laundry rooms, bathrooms and kitchens. Not only are the planks themselves completely waterproof, but the core is also unaffected by water-related expansion or contraction.
Easy to install - DIYers love SPC flooring because it is so easy to install. Most SPC products feature a "snap-in" installation, meaning no nails or glue are required. Instead, the planks are designed with interlocking grooves. SPC flooring can be installed on any hard surface without extensive preparation.
Easy to cut - Cutting SPC flooring to size couldn't be easier. Whereas wood, tile, and stone require special power tools, all SPC requires is a multi-purpose knife. Simply mark the board you want to cut, then flip it over and bend it away from the marked line. The board will then break into two pieces and the cut line is very even.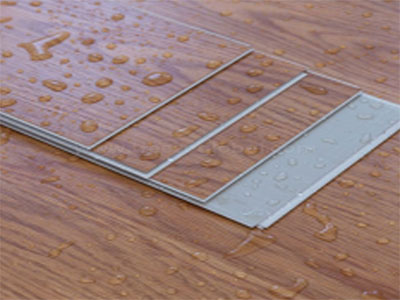 SPC Flooring Wide range of styles and options
This huge variety of styles gives you full freedom to come up with the patterns and arrangements you like. If you're an adventurer, you can mix and match with different colors to create the look you want. Just let your creativity flow!
Durable and long-lasting
Don't be surprised to find out that SPC flooring can actually last more than 20 years if well maintained. The range of quality and the way SPC is manufactured are the determining factors in the longevity of your SPC flooring.
Easy to clean and maintain
If you're not a homemaker or don't have much time for housework, SPC flooring may be just what you need. All you have to do is sweep and mop occasionally with a wet mop, and that's enough to keep your house clean.
Even if you find any damaged pieces or tiles, you can simply replace each one without removing the entire floor. You will soon find that maintaining the condition of your SPC flooring is much easier than other types of flooring.
For more information and help. Treezo Group is your best choice. Contact us today to learn more about options, and start experiencing their unique benefits.