Nov. 12, 2021
If you are looking for hardwood flooring options for your home then you are faced with a major choice: engineered flooring or solid wood flooring. There are many benefits to both, but ultimately, there are several reasons to choose engineered wood flooring over solid wood flooring. From a wider range of style options to easier installation and lasting peace of mind, here are a few reasons why you should choose engineered hardwood to complete your home.
Why choose engineered hardwood flooring?
Timeless hardwood flooring is a great way to increase the resale value of your home.
When it comes to flooring, there are many options: solid hardwood, engineered hardwood, wood composite, laminate, concrete, and carpet to name a few. Well-made laminate is a great cost-conscious option for high-traffic flooring, but real estate agents and designers alike will tell you that hardwood is the way to go if you really want to impress your guests or potential buyers.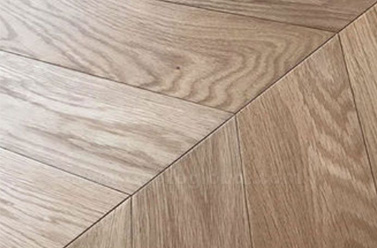 Engineered Wood Flooring
Sustainability
High-quality engineered hardwood flooring is virtually indistinguishable from solid wood, even to the trained eye. So why choose engineered over solid? The first reason is sustainability. Wood is a renewable resource, but the demand for wooden flooring has increased significantly in recent years, to the point where solid wood flooring is not available in every home.
Cost and sustainability
Engineered hardwood consists of a layer of hardwood on top of quality plywood, so it doesn't usually cost as much as solid hardwood flooring. This also means that engineered hardwood requires less solid wood to manufacture, helping to conserve natural resources. Engineered hardwood is a more sustainable option - both for your home and the environment around it.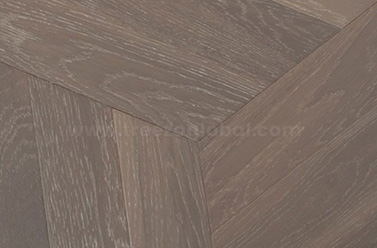 Engineered Wood Flooring
Easier to install
The installation process is one of the most obvious reasons to choose solid wood flooring over solid wood flooring. The installation process for engineered hardwood is much easier and more flexible. While you have to nail or staple solid hardwood to install it, you can nail, staple, float or glue engineered hardwood. Engineered hardwood can also be used in a wider range of rooms. Because it warps easily, you should not install solid hardwood in kitchens, bathrooms, basements, or other rooms where moisture may be a problem. Engineered hardwood, on the other hand, can work in these rooms without any problems.
Increased resistance to moisture
Solid hardwoods are more likely to warp due to water damage or excessive moisture. This is another area where engineered hardwood excels, as it has a more stable plywood base. Engineered hardwood does not bend or warp as easily, which means this type of flooring will hold its shape better in the event of flooding or other water damage.
All the benefits of hardwood
In addition to all the unique benefits, modern engineered wood flooring offers many of the same advantages as traditional solid hardwood. As a real wood product, it has a gorgeous, natural look and is available in a wide range of different wood types, grades, and finishes. Engineered hardwood is strong and durable and will last for many years in your home. Thanks to its beauty, durability and solid wood content, engineered hardwood helps to increase the value of your home - both now and in the future.
If you want to get more information about the engineered wood flooring, welcome to contact us today or request a quote.